Registered Nurse - Inpatient | PRN
Department: Registered Nurse

Type: Part Time

Location: Dallas, TX

---
PRN Registered Nurse - Inpatient at Pine Creek Medical Center
Apply today.
Our short application process takes less than 3 minutes on your phone, tablet or computer.
Video Clip: The 3:1 Patient-Nurse Ratio at Pine Creek Medical Center
About the Position
Our PRN Relief Team Lead Inpatient Registered Nurse will work on the following shift/s:
7pm-7am (Relief Team Lead/PRN)
The Department
Well-rounded Medical Treatment - The goal of our department is to provide highly specialized services utilizing the newest treatments, and applying the best surgical techniques and to coordinate follow-up of post-operative care.
At Pine Creek Medical Center, we always strive to provide the best care possible!
Uniqueness of our opportunity
Pine Creek Medical Center strives to be a leader in delivering the highest quality healthcare through exemplary services to the exclusive benefit of our patients, their families and the communities that we serve.
We pride ourselves on incorporating our values into everything that we do. Every doctor, nurse, and staff member strives to work with dignity, compassion, excellence, and integrity.
Benefits
Immediate eligibility of Medical/Dental/Vision benefits
401k Retirement Plan with immediate vesting of matching contributions
3 weeks Paid Time Off (increased after 1 year)
Up to 10 free telephonic medical consultations with a physician
Employee Assistance Program, including free counseling sessions
Voluntary Benefits
*Full benefits depend on employment type.
Minimum Qualifications
BLS required; ACLS (or within 1 months of date of hire) and PALS (or within 1 months of date of hire).
A minimum of 2 years experience preferred.
Orthopedic experience preferred, but not necessary.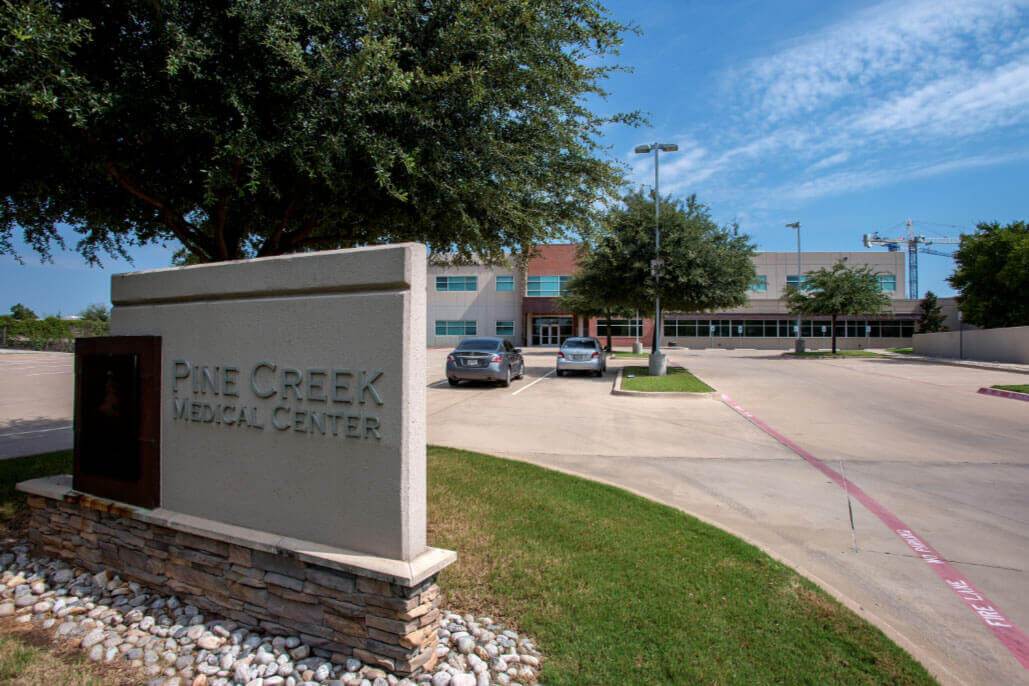 About Pine Creek Medical Center
Dignity | Compassion | Excellence | Integrity
Pine Creek Medical Center is a private, physician-owned and operated hospital serving more than 3 million people in the Dallas-Fort Worth Metroplex and surrounding counties. Pine Creek was conceived in 2003 by many physicians seeking to improve health care in the area and built in 2005, as a short-stay hospital that is thoroughly state-of-the-art. With a sophisticated environment, highly trained staff and advanced technology doctors are able to make each patient the top priority of the day.
As a "Center of Medical Excellence," Pine Creek Medical Center has incorporated advanced operating room technology into the new hospital in a relaxing spa-like environment. Pine Creek Medical Center is equipped with the latest in state-of-the-art surgical imaging, surgical environment control, and communications technology.
Pine Creek Medical Center is accredited with the Joint Commission on Accreditation of Healthcare Organizations, is Medicare certified, and is accredited by the International Medical Tourism Board.
Pine Creek Medical Center is an Equal Opportunity Employer.